I Buy Houses Ocala FL. Sell Home Fast Cash Ocala.
I BUY HOUSES OCALA FL. SELL HOME FAST CASH OCALA.



I buy houses for cash in Ocala FL. Real estate investor Ocala that pays cash for homes. Your fast cash home buyer in Marion County Florida.



Call or text: 352-658-3755
Email: buyer @ ibuyhousesocala.com
SUBMIT YOUR PROPERTY HERE





Home Page - Contact Us



We want to buy houses for cash in Ocala FL. If you have a home you need to sell fast for a fair price, we want to talk to you. The Marion County real estate market is one of the areas that we buy throughout Central and Northern Florida. Areas we buy include Ocala, Dunnellon, Belleview, The Villages, Leesburg, Inverness, Gainesville, Palatka, and Williston. But we buy them in the entire region so please contact us and so we can get you an offer today.

Some of the people we buy from have inherited houses, unwanted houses, severely damaged, unrepaired sinkhole, fire damage, pre foreclosure, financial problems, and more. We are good at solving real estate problems. Let us help you out. For a no obligation discussion about your situation, just give us a call and let's make a deal.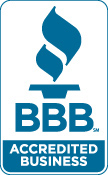 Call or Text: 352-658-3755



If for some reason no one is available when you call, please leave us a message. We will get back to you promptly. Free consultations. All information will be kept confidential. One of our principals does have a real estate broker's license with Sand Dollar Realty Group Inc and Sand Dollar Referrals LLC t/a Housing Trust Realty.






www.SellSinkholeHouse.com - I Buy Houses Florida - Sand Dollar Realty Group

Cash House Buyer

www.WeBuySinkhole.com - Sand Dollar Property Management

www.IbuyHousesOrlando.com




We buy homes cash Ocala. Let us be your Ocala home buyer. I pay cash for houses. We want to buy houses in Marion County, Levy County, Alachua County, Citrus County, Hernando County, Sumter County, Lake County, and beyond. I buy houses Ocala FL.