I Buy Houses Ocala. Sell Home Ocala Florida Fast Cash.
I buy houses for cash in Ocala Florida. Sell house to real estate investor Dunnellon, Reddick, Belleview, Summerfield, The Villages, Morriston, Williston, Wildwood. Sinkhole buyer in Marion County FL. We want to buy your Ocala ugly home.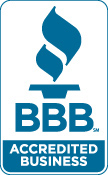 Call or text: 352-658-3755 or fill out this quick online form to get your fast, fair offer.
Privacy policy: We will never share or distribute your information to anyone else.


We have been investing in Florida real estate for over 20 years. There are few housing problems that we have not dealt with and solved. We offer an array of creative problem solving services to help you with your home selling needs. Our goal is to buy your house at price and terms agreeable to you with a time frame that meets your needs.

Most Ocala home sellers have us buy their house for cash. This involves a quick sale - typically 2-3 weeks. But if you need more time, we can close on the date of your choice. Our cash offer will not be contingent selling another home, obtaining financing, or an appraisal. Sometimes we need a short inspection period to do our due diligence but otherwise, our offer is fast and clean.

If your house need lots of repairs, that is ok with us. We have contractors in place to fix even the worst repairs on ugly houses including plumbing leaks, backed up septic tanks, aluminum wiring, termite damage, leaky roof, fire damage, sinkhole damage, and hurricane and storm damage. Our cash offer price will be at a substantial discount from full retail. But we do pay the closing costs and do not charge anything for our services. Plus we handle all the paperwork, arrange for lien and title searches, and close fast. Your money can be paid to you either with a cashier check or bank wire at closing, guaranteed.

If you need a better price, we can offer other services to you. We can buy your Ocala house using creative financing where you temporary finance the home for us, while we fix the problems and repairs. Or we can use our sister company, Sand Dollar Realty Group, Inc. to help list your house for sale to help you maximize your price. Our goal is to offer a win-win situation that helps you and us together. Let's make a deal and get your house sold quickly. Call us right now. We will buy your house in Marion County, Levy County, Alachua County, Putnam County, Volusia County, Lake County, Sumter County, and Citrus County. Anywhere in the state of Florida we will consider buying your house.

Here are just a few places that we buy homes cash in Marion County Florida:

Ocala
Anthony
Belleview
Blichton
Candler
Citra
Citrus Springs
Dunnellon
Eastlake Weir
Fairfield
Fellowship
Fort McCoy
Marion Oaks
McIntosh
Ocklawaha
Orange Springs
Rainbow Springs
Reddick
Romeo
Salt Springs
Silver Springs
Silver Springs Shores
Sparr
Summerfield
The Villages
Umatilla
Weirsdale

Call or Text: 352-658-3755



If for some reason no one is available when you call, please leave us a message. We will get back to you promptly. Free consultations. All information will be kept confidential. One of our principals does have a real estate broker's license with Sand Dollar Realty Group Inc and Sand Dollar Referrals LLC t/a Housing Trust Realty.






www.SellSinkholeHouse.com - I Buy Houses Florida - Sand Dollar Realty Group

Cash Home Buyer

www.WeBuySinkhole.com - Sand Dollar Property Management

www.IbuyHousesOrlando.com - I buy houses Ocala FL




We buy homes cash Ocala FL. Sell house in Dunnellon, Belleivew, and Reddick to a real estate investor. Your online home buyer in Marion Oaks, Ocklawaha, Umatilla, Weirsdale, Williston, and Eastlake Weir. We buy sinkhole houses. We also buy townhouses and condos. I buy ugly homes Leesburg, the Villages, Wildwood, Bushnell, Inverness, Morriston, and Bronson. If you want to sell your home without listing it for sale, please contact us. In Marion County I like to buy property in Salt Springs, Silver Springs, Fellowship, Blichton, Romeo, and Rainbow Springs. We buy Citra houses, Sparr, Candler, Anthony, and Fort Mccoy FL. Donít wait for months to sell through a Realtor when I can buy it for cash and close in under 30 days. I buy houses Ocala.